Are you looking for the best free invoice plugins for WordPress? An invoice plugin can facilitate automatic invoicing, order collection and financial management. If you're a professional working with WordPress, sooner or later you will require a decent invoicing plugin to create invoices and bill your customers.
There are a couple of commercial services out there, and I'm sure you've come across them. We're discussing about online services, for example –
However, if you like to keep everything integrated into WordPress, or if you don't feel like paying the monthly fees charged by these services, there are alternatives in the form of WordPress invoicing plugins. This is what we will see today.
WP Invoice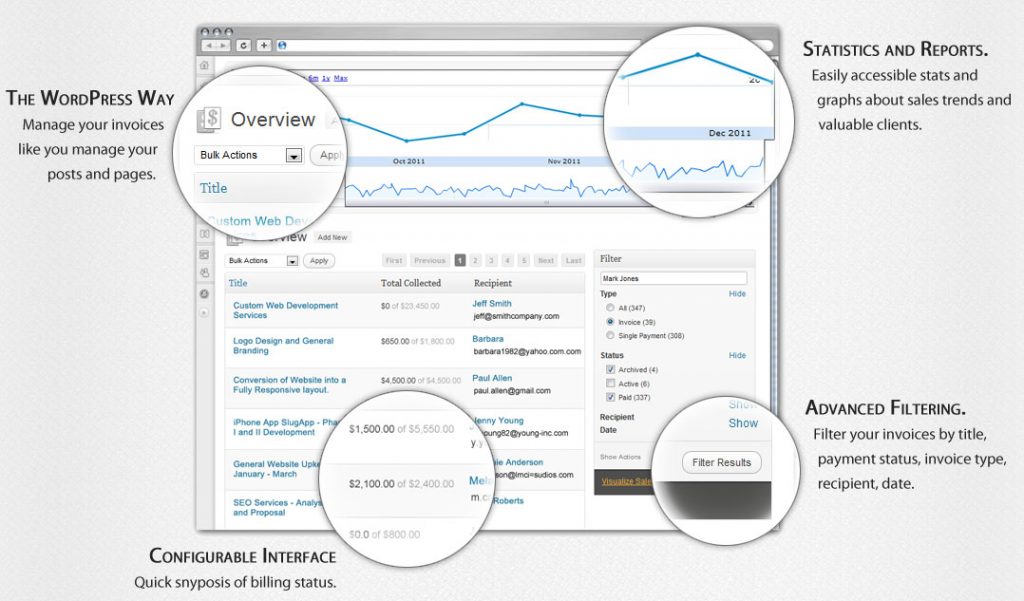 WP Invoice allows WordPress site owners to send itemized invoices to their clients. Great for freelancers, web developers, agency managers, general contractors, or anyone with a WordPress site and clients to bill. The plugin connects to WP's user management database to keep track of your customers and their information. Once an invoice is created from the administration section of WP, an email with a brief description and a unique link is sent to the customer. Customers follow the link to your blog's special invoice page, view their invoice, and pay their invoice using PayPal. The control panel is very easy to use and intuitive. Credit card payments can be accepted through Authorize.net, MerchantPlus NaviGate, PayPal or the Google Checkout account. For recurring invoicing, we have integrated Authorize.net's ARB API which will allow you to set up payment schedules with invoices.Subscriptions implemented using PayPal subscriptions and Google Checkout subscriptions.
New Features:
Free Add-ons available.
WP-CRM Plugin's Integration.
Partial Payments with minimum amount.
Receipt Page with Invoice Log.
Per-defined Line Items.
Discount Line Items.
Custom Payment Entry, and administrative adjustments.
Customizable Invoice and Receipt Templates.
Create invoices from the WordPress control panel.
Pre-fill customer information using the WordPress user list.
Send invoice notifications to customers with a secured link back to the web-invoice.
Setup recurring billing.
Force web-invoice pages to be viewed in SSL mode.
Archive old invoices.
Easily use old invoices as templates for new ones.
Insert an "Invoice Lookup" form using PHP or WordPress shortcode anywhere.
Create users directly from WP-Invoice.
Customize billing settings per invoice.
Customize invoice notification email per invoice.
Invoice notification, reminder and receipt templates.
Translations
English (UK)
German (DE)
Italian (IT)
Russian (RU)
Spanish (ES)
Japanese (JP)
It's a good plugin but there have been a number of requests for improvements that need to be implemented, it's definitely more professional plugins out there, but it needs to be smoother to be a 100% workable solution.
Invoices for WooCommerce: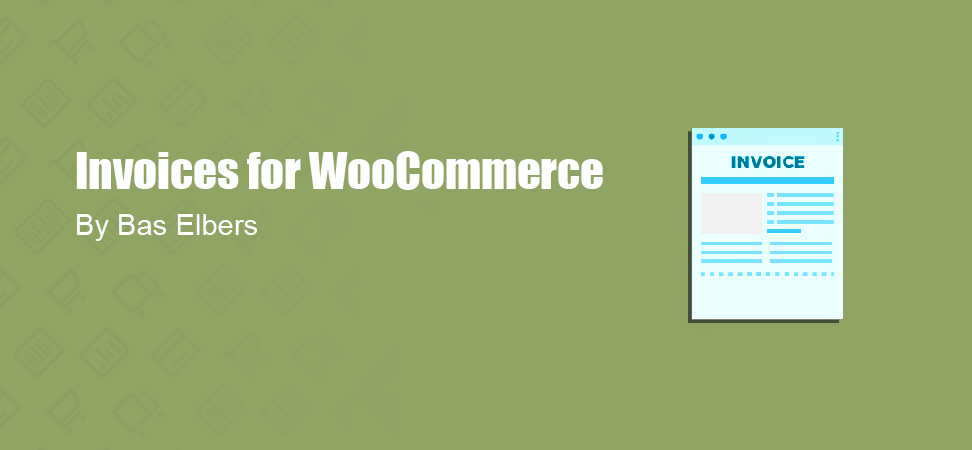 It adds solid billing functionality to your WordPress site. You can easily create, edit, and send personalized invoices to your customers without leaving the WordPress dashboard.
This WooCommerce plugin generates PDF invoices and PDF packing slips, attaches them to your desired WooCommerce email types and sends the invoices to your customers' Dropbox, Google Drive, OneDrive or Egnyte. Choose from several clean and customizable templates.
Features:
Generation and attachment automatic PDF invoice.
Create, edit or delete PDF invoice manually.
Its supports attach PDF invoice to multiple WooCommerce email types of your choice.
Easily generate PDF packing slips.
Integrate with Google Drive, Egnyte, Dropbox or OneDrive.
Clean and highly quality multiple customizable PDF Invoice templates.
WooCommerce or built-in sequential invoice order numbering.
Invoice date format customization options.
Advanced items table with refunds, discounts, different item tax rates columns and more.
Download invoice from frontend customer's My Account page.
Mark invoices as paid.
Premium Features:
This plugin offers a premium version which comes with the following features:
Attach PDF invoices to more than one email types including third party plugins
You can easily send credit notes and cancelled PDF invoices
Fully customize PDF invoice table content by modifying line item columns and total rows
Automatically sends a pre-configurable reminder notification within a specified time frame and displays a payment due date.
Generate bulk PDF invoices.
Export and/or download bulk PDF invoices
Recurring bill by generating and sending global invoices
Now customers can decide to generate a PDF invoice on the checkout page.
Easily change the font-family and size of the PDF invoices
You can add additional files against PDF invoices.
Capable of sending customer invoices directly to multiple recipients
Integrate with WooCommerce Subscriptions plugin emails.
Sliced Invoices – WordPress Invoice Plugin: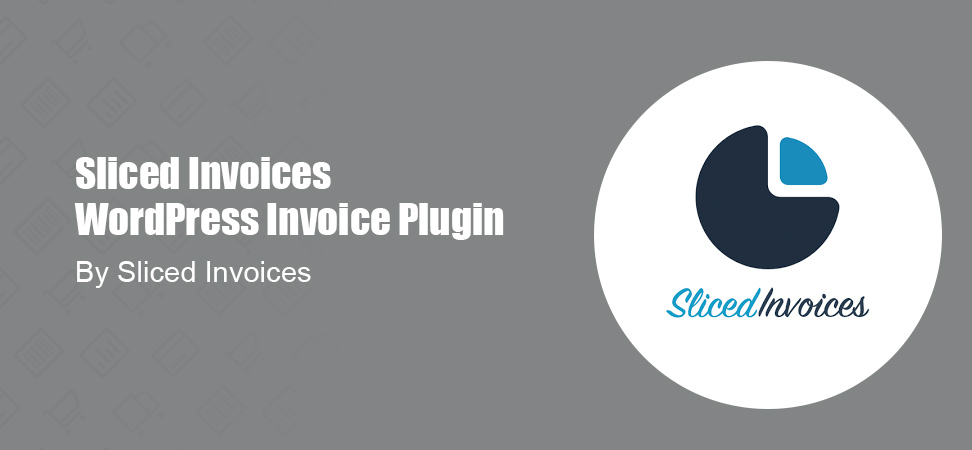 In short, Sliced Invoices is well-supported and easy-to-use a free WordPress invoicing plugin for creating professional quotes and invoices that your customers can pay online.
With Sliced ​​Invoices, you are allowed to create quotes and invoices in no time. Lets us point out some of its core features:
Send Quotes and Invoices and get paid online
Many customization options
Lots of filters, actions and template tags
Pre-defined line items
Auto increment of Invoice & Quote numbers
Set custom prefixes and/or suffixes of an Invoice & Quote
Flexible tax settings (global, per Invoice/Quote or per line item)
Customizable email templates including subject and content
Custom email from name and email address
Bcc yourself into all client emails
Send clients emails at the click of a button
Send clients automatic payment reminder emails
Clone existing Quotes & Invoices
3 customizable Invoice & Quote templates
Customize templates using CSS
Add your logo and business details to Invoices & Quotes
Bulk CSV import of Quotes & Invoices
Support for WordPress Multisite (network activated)
Invoices – Key Features:
Payments integrations with PayPal Express Checkout (or paid Stripe extension)
Offline payment methods (Bank, check, money order or anything else)
Name Invoices whatever you like (such as Bills, Tax Invoice or anything else)
Set default due date (x number of days from Invoice date)
Set custom Terms & Conditions for Invoices
Invoice reporting
Export Invoices to CSV
Invoice in any currency
Quote – Key Features:
Built-in Commenting system for Quotes
Clients can accept or decline Quotes
By one click convert any quotes to invoices
Name Quotes whatever you like (such as Estimate or anything else)
Set custom Terms & Conditions for Quotes
Quote reporting
Export Quotes to CSV
Quote in any currency
Finally some free and paid extensions available for Sliced Invoice:
WordPress Payments Plugin | GetPaid: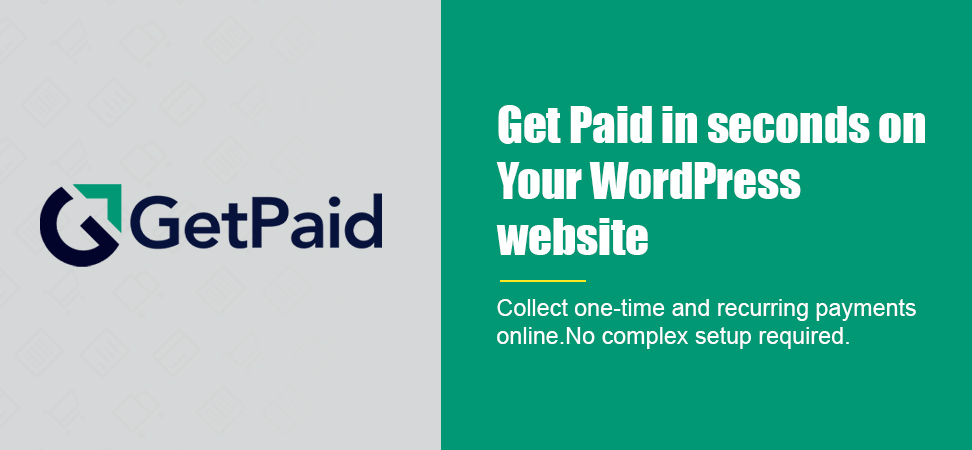 The simply called Invoice and Payments plugin has made its way into our list of the best invoicing plugins for WordPress because it offers access to a wide range of payment gateways and a host of other features.
The WordPress payment plugin is free, but you can use GetPaid as a payment system for 3rd party plugins too and other paid add-ons.
Features:
Create and send invoices with one-time fees or recurring payments
Add option to free trial and / or allow buyers to quote their price.
Customers can pay an invoice to your website via Buy Now Buttons.
Create an optimized landing page with inline checkout forms to sell your items.
Create and send quotes or estimates to your clients requires GetPaid quotes add-on
Easily convert quotes into invoices.
Advanced reporting system
Export payments and other data right from the dashboard.
Hooks to create invoices and accept payments through other plugins.
Manage taxes and fully VAT MOSS compliance
Invoices and Payments is ideal for freelancers, entrepreneurs, agency managers who want to offer a variety of payment options and simplify their tax management. The plugins that currently use GetPaid as their payment system are:
PayPal Standard (built-in) – Accept Paypal and credit card payments (single or recurring) via paypal.
Authorize.Net (built-in) – Accept credit card payments (single or recurring) via Authorize.Net.
Worldpay (built-in) – Accept credit card payments via Worldpay.
Pre Bank Transfer (built-in) – Instruct users how to send you a bank transfer which you can then later mark as paid.
Stripe – Accept credit card payments (single or recurring) directly on your website via Stripe.
PayPal Pro – Accept Paypal and credit card payments (single or recurring) directly on your website.
PayFast – Accept payments via PayFast.
Cheque Payment – Accept payments via Cheques
Mollie – Accept payment via Mollie
GoCardless – Accept payments via GoCardless (direct debits)
Sage Pay – Accept payments via Sage Pay
2CheckOut – Accept payments (single or recurring) via 2CO.
Cash on Delivery – Accept payments via Cash on Delivery
PayUmoney – Accept payments via PayUmoney
WebPay – Accept payments via WebPay
PayUmoney Latam – Accept payments via PayUmoney Latam
PayPal Payflow – Accept credit card payments (single or recurring) directly on your website.
Square – Accept payments via Square
First Data – Accept payments via FirstData
Braintree – Accept payments via Braintree
eWay – Accept payments via eWay payment gateway
We have created some of the notable WordPress plugins that you may have interested in. Please click here visit our store.